Car accidents of all kinds require an expert towing service to take care of the people and vehicles involved. American roads see over 16,000 crashes every day – a sobering fact that can leave many shaken or in need of medical assistance as much as roadside recovery. This is a statistic to take seriously, because you may find yourself involved in a car accident despite your best efforts to drive safely. 
It pays to know how to handle such situations calmly and effectively. This really is possible in high-stress situations, and this guide will walk you through how to manage things and call professionals who care.
Why Auto Accident Awareness Matters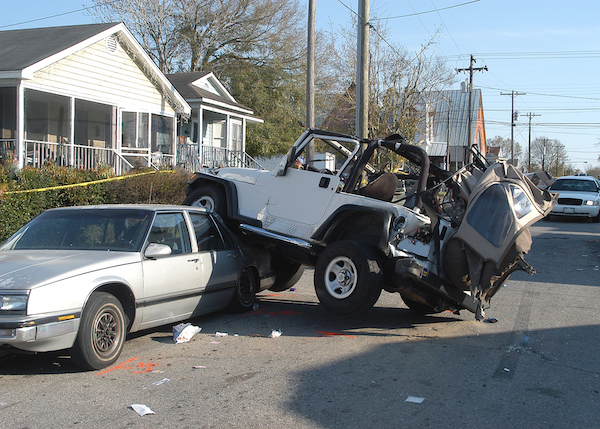 Focus and emotional control are rarely the dominating factors at accident scenes. People are angry, scared, confused, and possibly hurt, which makes an ordered and responsible resolution difficult at best. Minor or major chaos can and does lead to bad situations becoming worse. Some common and costly errors include:
1. Staying Stationary and Invisible After an Accident
The shock of an accident can put the world on pause, and sadly many vehicles remain in the spot where they were hit without trying to move or activate their hazard lights. This makes everyone involved a sitting duck for further impacts.

2. Driving Away From the Scene
Relief and panic are two other accident site emotions, and either one can cause drivers to quickly exit the scene. Doing so is never good practice and is a crime in Maryland if the incident involves property damage or bodily harm.

3. Accepting or Projecting Guilt
There are three kinds of people at an accident scene: the apologizer, the fighter, and the one who knows that both are bad roles. Some drivers take the blame and speak to the other party's insurer, while others point the finger and stay tight-lipped. You can cooperate with the police and other agencies without doing either. It's the best stance, and the one that will preserve hopes of an outcome in your favor.
Knowing what to do after a car accident can help provide you with a cool head no matter how bad the situation. All it takes is remembering a few key steps and you'll be on your way to solutions instead of creating more stress for yourself and everyone else involved.
10 Steps to Better Car Accident Control
The best thing about auto accidents is also a factor in why they're often mishandled: Motorists just don't get into enough of them on an individual basis for best practices to become second nature. Consider keeping a note in your glove compartment on what to do after an accident. Here are a few ideas:
1. Pull Over, Stop, and Assess
You should always move your car out of the way of active traffic if the vehicle's condition allows it, or turn the vehicle off if it can't move under its own power. Activate your hazard lights and check for smoke or gasoline, which are your cue to exit the vehicle as quickly as you can.

2. Call 911
Assess any physical damage to yourself or others and call 911 right away at any sign of discomfort. The police are a good call even if everyone is OK because they can help with filing an accident report, which significantly aids auto insurance claims. One important note: Let the police know if you have a preferred towing company; otherwise you may receive random service from one of the teams they have on rotation.

3. Consider the Profile of Your Vehicle
There are many kinds of vehicles on the road, ranging from motorcycles to SUVs and big rigs. A quick recovery after a car accident involves calling a towing team that can handle your ride, no matter how big or small it is. Make sure the company you have on speed dial can handle both light-duty towing as well as medium and heavy jobs.

4. Catalog the Accident Thoroughly
Modern tech like cell phones and other devices makes it easy to snap pictures, video, and audio of an accident scene. Your records should include any damage to all people, vehicles, or possessions involved in the incident and record details like license plates and the make, model, and color of vehicles.

5. Exchange and Retain Insurance Information
All pertinent information, including insurance details, will be exchanged whenever the police file a report. Sometimes an officer can be delayed in arriving at the accident scene, making it essential that you and other affected parties exchange the following information on your own.
Address
Phone number
Full name of driver and passengers involved
Insurance information, including the insurer's name, the policy number, the driver's license number, and license plate number for the driver and owner of all affected vehicles.
6. Contact Your Insurer as Soon as Possible
Insurers appreciate quick accident reports because it helps them process claims in a fast and accurate manner. This also lets you know how the situation will be handled from a coverage perspective and if you're eligible for any compensation or auto accident injury benefits.
7. Visit a Medical Facility Right Away
You should always go to a hospital or other medical care facility at the first possible opportunity following an accident. Many drivers walk away from an incident seemingly with shaken nerves as their sole concern, only to experience aches and pains later – or worse. Swift medical attention will help spot any signs that injuries were more harmful than they seemed.

8. Store Your Accident Records in Multiple Forms
All your recorded material should be stored on more than your cellphone because it's a single device that can easily be corrupted or lost. Download details to a flash drive, upload them to the cloud, print out paper copies, or send them to yourself and others via email. All these extra measures provide you with layers of security if the accident comes under dispute.
9. Speak to an Attorney
Not every driver involved in an accident wants to do their part in making it right, so sometimes it's necessary to seek legal counsel. This step isn't essential in every situation, but when it is, you'll be able to present a well-documented case.

10. Call a First-Class Towing Company
No matter the nature of the car accident, you'll want to contact a towing company that's seen it all. The very best crews can handle everything from flat tires and burned-out batteries to underwater recoveries and 75-ton rescues. 
Car accidents can range from frustrating bumps to full-blown emergencies. These best practices make a world of difference, but it's sometimes difficult to think clearly after an accident. One simple call for towing help and roadside assistance can lift a world of stress from your shoulders and get you and your vehicle into the safest possible position.
Call the Towing Professionals With Your Questions
Smart drivers will accept that auto accidents are probably a "not if, but when" situation, so you need a company you can count on. The Geyers Towing and Transport team operates 24/7 to provide stress-free solutions to your towing service needs and much more. We make sure you get home quickly and safely, no matter where you are and what you're driving. 
Contact Geyers Towing and Transport and speak to an expert today.