Maryland's Leading 24/7 Towing, Auto Transport, and Vehicle Recovery Services
GEYERS AUTO TOWING & TRANSPORT
For over 20 years, Geyers Towing has provided Maryland with quality towing and roadside assistance.
If your vehicle is stuck in the woods or in a ditch, was flipped over in an accident, or is in any other situation where it cannot be towed, we have you covered.
Geyer's Towing provides professional light-duty, medium-duty & heavy-duty towing and recovery services by professionally licensed tow truck operators.
Geyer's Transport moves cars from Maryland to Florida and everywhere in between.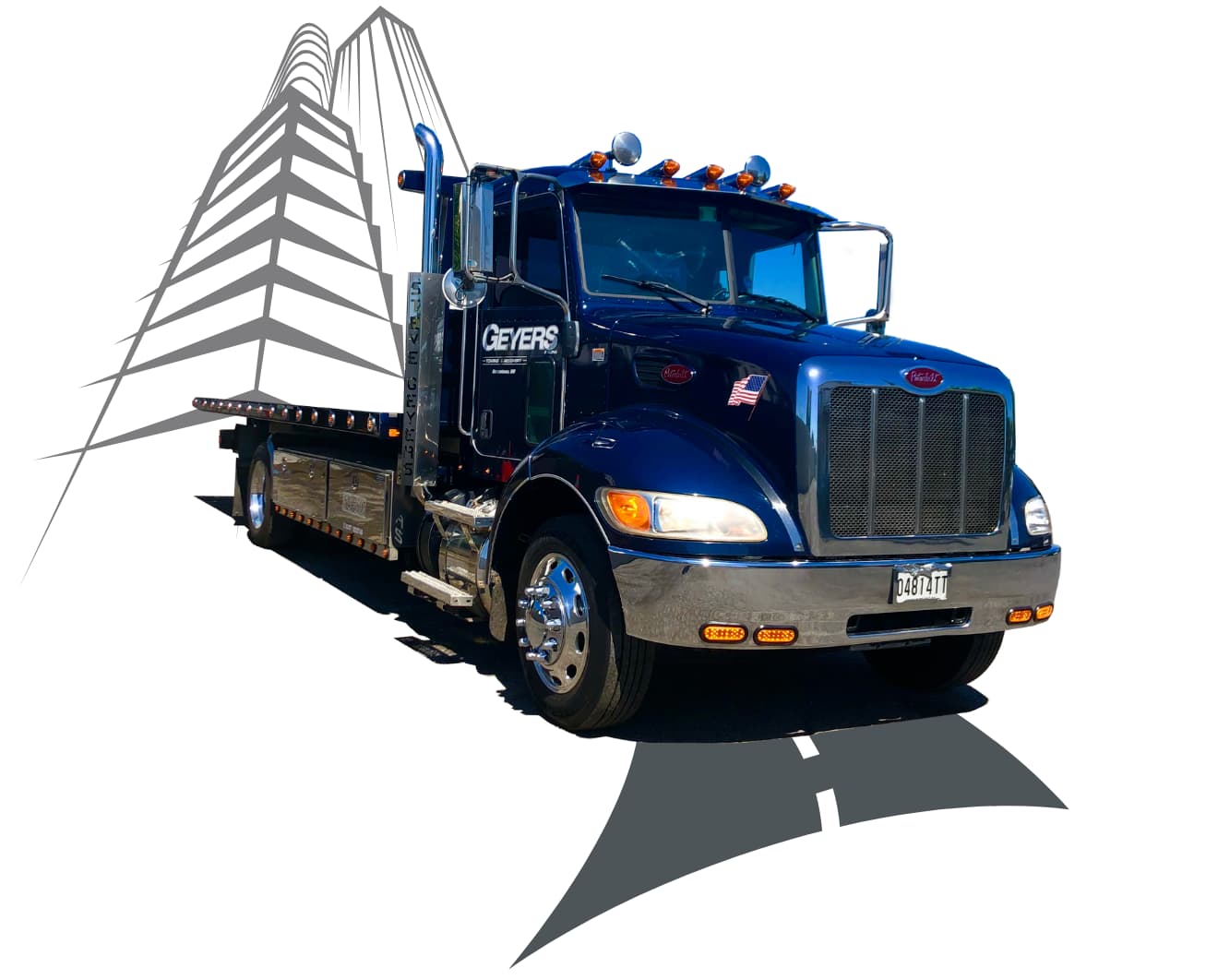 Geyers Towing & Auto Transport specializes in providing quality towing, reliable vehicle transportation, and emergency roadside assistance to the
Maryland, DC and Virginia areas.
We are
open 24 hours a day
, 7 days a week. In addition, we have two convenient locations in
Germantown, MD
and
Mt. Airy, MD
.
Geyers Towing and Recovery provides light-duty, medium, and heavy-duty towing. Plus, our drivers are professional, licensed and experienced. ALL of our towing, transport & wrecker trucks are serviced weekly, properly maintained, kept ultra clean and DOT compliant.
Why Choose Geyers Towing?
Serving Germantown, Gaithersburg, Rockville, Urbana, Frederick, Hagerstown, Westminster, and More!
With our rotating towing and recovery units, we are equipped to handle even the toughest challenges. We're ready to dispatch our air cushion recovery equipment to eliminate further damage as well. We will also dispatch underwater recovery, hazardous material containment, rollovers, complete incident management, and much more. Feel free to give us a call if you have any questions at all.
See what our customers are saying
We offer towing for vehicles of all sizes, from light to medium to heavy duty tows.
Geyer's Towing has a variety of medium and heavy duty towing equipment to handle anything you throw at us. We're available at all times to provide safe, high-quality medium and heavy duty towing services. We can tackle any job, no matter how big or difficult. 
More than just cars — give us a call if you need to transport a boat, aircraft, or commercial bus!
Moving a vehicle from point A to point B should be simple, but don't underestimate the task — it can be a big risk. If you need to transport your vehicle, leave it in our hands. As an expert auto transport company, you can be confident that when you hire us, you and your vehicle will be cared for.