Maryland's Leading 24/7 Towing, Auto Transport, and Auto Recovery Services
GEYERS AUTO TOWING & TRANSPORT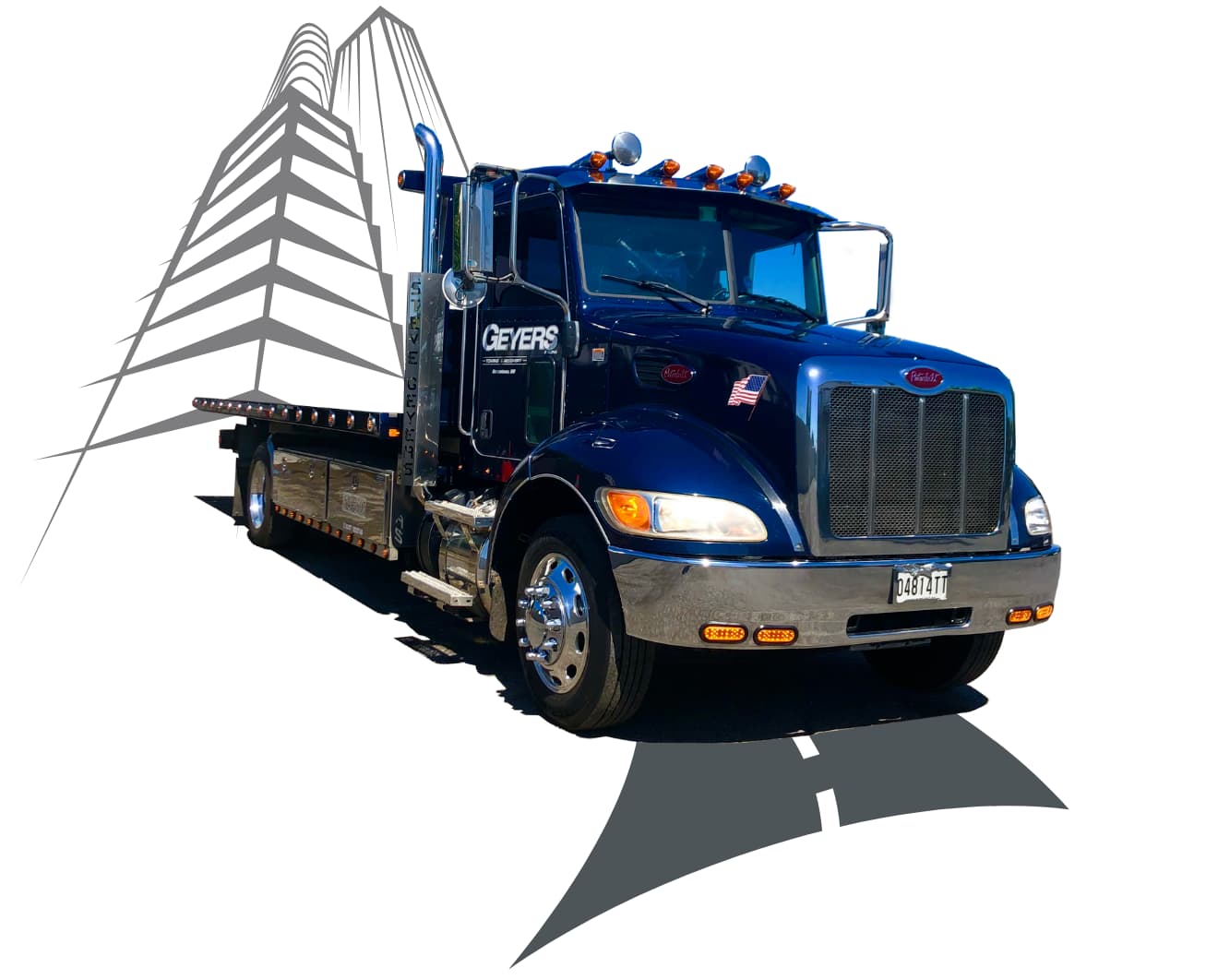 Geyers Towing & Auto Transport specializes in providing quality towing, reliable vehicle transportation, and emergency roadside assistance to the Maryland, DC and Virginia areas. We are open 24 hours a day, 7 days a week. In addition, we have two convenient locations in Germantown, MD and Mt. Airy, MD.
Geyers Towing and Recovery provides light-duty, medium, and heavy-duty towing. Plus, our drivers are professional, licensed and experienced. ALL of our towing, transport & wrecker trucks are serviced weekly, properly maintained, kept ultra clean and DOT compliant.
Geyer's Transport moves cars from Maryland to Florida and everywhere in between.
Geyer's Towing provides professional light-duty, medium-duty & heavy-duty towing and recovery services by professionally licensed tow truck operators.
If your vehicle is stuck in the woods or in a ditch, was flipped over in an accident, or is in any other situation where it cannot be towed, we have you covered.
Why Choose Geyers Towing?
We're a 100% drug-free company. Geyer's Towing has some of the best and brightest "WRECKMASTER CERTIFIED" towing & recovery specialists in the area. Our team is proud of our flawless reputation and are held in high regard by our fellow competitors. Geyers is the go-to company when you want positive results. 
Geyers would like to say "Thank You" to our past, present & future customers that have made us such a huge success for over two decades. Feel free to call anytime and allow us to make you a satisfied customer, friend and Geyer's Towing family member. Remember, we are "going out of our way to get you on yours".
Serving Germantown, Gaithersburg, Rockville, Urbana, Frederick, Hagerstown, Westminster, and More!
With our rotating towing and recovery units, we are equipped to handle even the toughest challenges. We're ready to dispatch our air cushion recovery equipment to eliminate further damage as well. We will also dispatch underwater recovery, hazardous material containment, rollovers, complete incident management, and much more. Feel free to give us a call if you have any questions at all.