Towing and recovery in Mt. Airy, Maryland
Less than 45 minutes from Baltimore, you can find the charming town of Mt. Airy, Maryland. Although it's a small town, you rely on your car to take you from the Hope Valley Golf Course to the downtown farmers market. With so many moving parts, cars occasionally break down and need repairs.
In some cases, you can't get your car to the mechanic before it stops running, and you require towing and recovery in Mt. Airy, Maryland, to get it to the service station. Geyers Auto Towing offers you the fast, friendly wrecker services you need for auto lockouts, flat tires, and moving a vehicle to the repair shop.
Light Duty Towing and Recovery
Geyers Towing specializes in towing and recovery for all types of vehicles, including cars, pickup trucks, vans, SUVs, recreational vehicles, and more. Our experienced team is dedicated to providing a safe and reliable service that can help you recover your vehicle from an accident or pick it up from any location to transport it to the auto body shop.
When choosing Geyers Towing for towing and recovery services, you can rest assured that your vehicle will be handled carefully. All of our trucks are equipped with the latest safety equipment and technology so they can safely handle even the heaviest vehicles. Furthermore, we use only quality straps and chains to secure your vehicle during transport.
If you're experiencing car trouble, rest assured that Geyers Towing is always available 24/7 and ready to provide you with fast assistance. We can dispatch a tow truck immediately so your car or truck can be recovered immediately. We understand that getting stranded on the side of the road is never a pleasant experience, which is why we strive to deliver prompt service.
At Geyers Towing, we take pride in offering top-notch tow truck services at an affordable price. Our team will answer any questions you may have about our services before attaching your vehicle to our truck for transport. If you need dependable towing and recovery services in the area, look no further than Geyers Towing!
Medium & Heavy Towing and Recovery
Driving something a little bigger than a Honda? We've got you covered. Our licensed and trained staff can handle any size vehicle with our medium and heavy towing and recovery services. We can get the job done from your RV and box truck to dump trucks and tractor-trailers. We keep our tow trucks in like-new condition and have the towing capacity you need. It's our goal to keep all of our equipment maintained. We replace it often to ensure it's in working order when it's needed.
We want to help minimize the downtime of both the vehicle and the drivers so you can get back to earning a living. Our team specializes in helping owner-operators who need their trucks towed after an accident or mechanical failure.
How Much Does Towing Cost?
Vehicle towing and recovery costs in Maryland can vary depending on several factors such as the type of vehicle, distance to be towed, and time of day. On average, a basic tow within the city limits can cost anywhere from $75 to $125. However, if the vehicle needs to be recovered from a ditch or an accident site, the costs could go up significantly.
Additionally, emergency services may incur additional fees if the towing service is required during non-business hours or on holidays. The national average cost to tow a car is around $95. The good news is that most insurance companies cover the costs within a particular range if you were just in a car accident and require roadside assistance. 
Learn more about the factors that affect the cost of a tow here.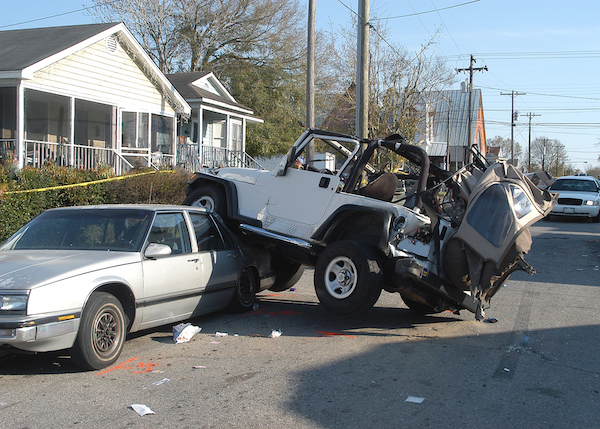 24/7 Towing - Help Whenever It's Needed
At Geyers Towing, we know that car accidents, breakdowns, and small mechanical issues always seem to happen at the worst possible time. It's always late at night or in the early hours of the morning, and you may feel like there's no one you can turn to for help. You don't want to have to wait for normal business hours to call for a tow or assistance.

For this reason, we stay open 24 hours a day, 7 days a week, to tow your car or change your tire for you. Our team members are bright-eyed and bushy-tailed, no matter the time. Our experience and dedication to customer service shine brightest in the dark.
You're running late to work, and you get in your car to find that the battery is dead. It's times like this that you need a little help.

With our roadside support, we can handle a variety of commonplace car problems for you. Our team arrives quickly, finds the problem, fixes it, and send you on your way.

We can help with flat tires, vehicle lockouts, and much more. Our highly recommended roadside support team will come to you wherever you are — at any time — to help you get your car started and on the road again.

We understand that your time is valuable, and we strive to arrive promptly and within the quoted timeframe.
Reasons to Choose Us When You Need Towing and Recovery in Mt. Airy, Maryland
At Geyers Towing, we know that you have a choice in towing services in Mt. Airy and surrounding areas, so we strive to provide you with outstanding customer service and competitive pricing. Whether you need towing services or roadside assistance, our team members offer fast, friendly, and reliable service. Here are a few reasons to choose us when you need towing in Mt. Airy, Maryland.
When the worst happens and you need someone you can rely on for roadside service or to remove your car from an accident scene, we want to be your first call. Please call for roadside help, towing, emergency towing, or even a quote for towing that can be scheduled for later.
Facing an Emergency? Call Now.