Driving a car across the country can be time-consuming, exhausting, and expensive. Especially if you're driving long distances.
This is where shipping cars can be a lifesaver–if you know how to find the right company and prep your car for the journey.
Here are seven tips you need to successfully ship cars to Florida.
Because with a vacation in store, you don't have time to waste on car problems.
1. Research a Shipping Company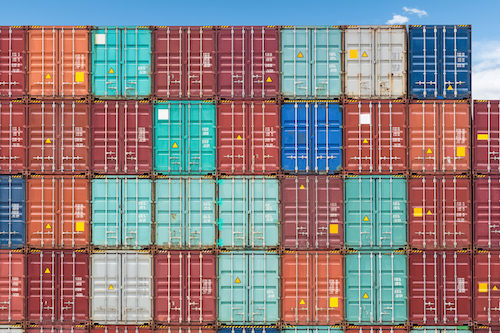 Your first step is to research a shipping company. In terms of digging for information, this is probably the step that will require the most legwork.
It's also the most important step.
After all, your car is a huge investment (second only to your house and your kid's college education). You want to make sure it's in good hands.
Start by looking at reviews. If you know other snowbirds, ask them if they can recommend a car shipping company. Once you have a list, look into the company's available services–you want good services with transparent pricing.
2. Check Insurance Coverage and Licensing
Next, you want to check insurance coverage and licensing.
Fortunately, there's an easy way to do this. Any company handling interstate car shipping is required to register with the Federal Motor Carrier Safety Administration. When they do this, they receive a unique USDOT number.
When you talk to a company, make sure to ask for their USDOT number–you can type it into this database to check the company's identification, size, safety record, and commodity information. If a company refuses to provide a USDOT number, strike them from the list and move on.
In addition, make sure to check your insurance and the carrier's insurance. Even a high-quality shipper may occasionally have damage to a car, which is why most reputable companies carry $50,000 to $1 million in coverage (but it doesn't hurt to double-check their insurance anyway).
If they don't have insurance, strike them from the list and move on.
3. Nail Down a Cost
Once you've narrowed down a list of companies with good reviews and up-to-date licensing and insurance, it's time to request quotes.
A number of factors can affect the price of shipping, including:
The size of the car
Shipping distance
Fuel costs
Transport traffic in your shipping area of choice
The route the driver takes during transport
The season
Some of these cost factors are obvious–an SUV is more expensive to ship than a small sedan due to its size.
But you may not know that shipping between two major cities is cheaper than shipping between smaller cities, or shipping to a remote area. That's because transport companies ship multiple cars in one trip, so if you want to ship to a remote area, they have to charge more to make it worth a special trip.
In addition, the season can also make a difference. There's less demand for car shipping in winter, which means that prices are often lower.
4. Know When to Book and Ship
Next, it's important to know when to book and ship.
Since you're competing with a lot of other snowbirds for the same service, you might think that it's to your advantage to book far in advance.
In theory, that might help you. In reality, you want the most up-to-date pricing you can get, so it's best to leave just enough wiggle room to account for shipping and delays without going too far back.
5. Know Your Shipping and Pickup Times
Of course, you also need to know your shipping and pickup times.
Shipping a car is completely different from shipping a package. It's bulkier, slower-moving, and more expensive. The fact that you can drive from Maryland to Florida in two days doesn't necessarily mean your car will arrive that quickly.
Let's say you want to ship your car from Frederick, Maryland to Orlando, Florida. That's a distance of about 886 miles. It's usually fair to assume that once a vehicle is picked up, it will take one day of transit for every 500 miles.
So, roughly speaking, here are general timetables you're looking at:
100-500 miles=1-2 days
500-1000 miles=2-3 days
1000-1500 miles=3-4 days
1500-2000 miles=4-5 days
2500-3000 miles=5-6 days
From Frederick to Orlando, then, you're looking at a shipping time of roughly 2-3 days. If you want to ship further, say from Frederick to Miami, that's a distance of 1091 miles, which means you're looking at 3-4 days.
And that's for major cities–remember, it's going to take longer and cost more if you're shipping to a remote area.
You also have to time your pickup carefully.
Let's say you arrive in Florida on the 12th and your carrier can ship your car (after picking it up) in about three days. In that case, you don't want your car to arrive before the 9th, as you don't want it to beat you there (otherwise, you have to pay extra for the carrier to hold your car).
6. Choose Your Location Strategically
You also want to choose your pickup locations strategically.
Start with when the carrier picks up your car. Usually, a carrier will call you when they have a truck heading in the direction you want to ship, and they'll notify you that they can pick up your car to join that shipment.
Once you get that call, check to make sure that you have enough available space on the street or in your parking lot for the carrier to load your car.
Then, there's the pickup location on the other side.
You want a pickup point close to where you plan to travel to minimize the fuss attached to reclaiming your car. Ideally, you should try to choose a pickup in a large city if you can, as large cities are less expensive to ship to.
You do need to go a bit further than that–find out exactly where the company will leave the car once it arrives at your destination. You can stipulate an exact pickup date, rather than a pickup window (which can be handy if you're flying into a city) but this is usually more expensive.
7. Inspect and Prep Your Car
Finally, you need to inspect and prep your car for travel.
Clean all loose items out of your vehicle, especially anything of value. Thoroughly check the vehicle for any dents or scratches–the car company usually has an assessor check, but it's good to check it yourself before you agree.
Once both parties have inspected the vehicle and documented damage, you'll both sign the inspection report and receive a copy.
You should also keep only about a quarter tank of gas in the car. When you hand over the keys, make sure to inform the driver of any unexpected surprises or quirks your car might have (no one likes a dead battery).
Do You Need to Ship Cars to Florida?
With the right preparation and research, it's super easy to ship cars to Florida. All you have to do is find (and work with) the right company.
That's where we come in.
We put people first, and we treat your car with the respect we would treat our own.
If you need to book transportation or discuss rates, use our contact page to get in touch.