Ship My Car to Florida Now!
Ship My Car From Baltimore, MD to Florida
Every winter, thousands of people, especially retirees and seniors,  migrate from colder cities like Baltimore to warmer states, the most popular choice being Florida. When the harsher winter is over, they head back home again in time for Spring or Summer and better weather. 
The term used to describe people who do this each winter is snowbirds, and the process of transporting their vehicles is known as snowbird transport. 
While snowbirds travel a lot, that doesn't mean they waste time needlessly. In fact, they have a perfect solution for their trips: transportation services! This allows the traveler to stay comfortable the whole time, and retain their ride even in another state. 
Using an experienced transportation company can ease the strain of such a long journey, save you time, money, and wear and tear on your car, trailer, or RV. So, what's the best way to go about taking such an approach? 
Read our handy guide below for all you need to know about snowbird transport!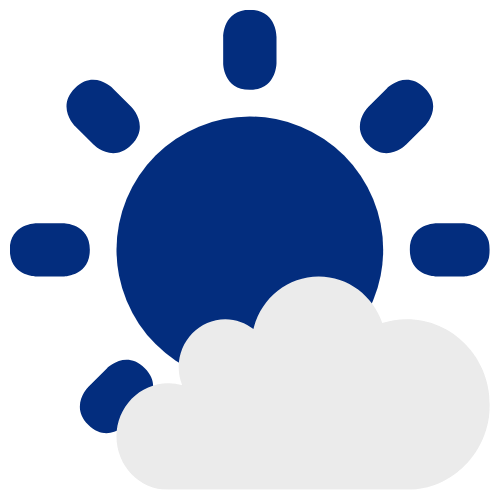 When's The Snowbird Season?
Generally speaking, snowbird transport season runs from as early as September, through to as late as June.
The most popular times, however, run just after Thanksgiving through to the end of January, and then the return run to Baltimore is busiest around the start of April through to the end of May.
Why Not Drive Yourself?
Driving in the winter months can be hazardous. We're thinking here about icy roads, snowfall, strong winds, rain, traffic congestion and delays along the I-95.
Often the trip can last up to 15 hours (maybe even longer, if you make frequent stops), with thousands of miles separating your destinations. Why start your Winter months feeling exhausted and stressed out after a long and potentially treacherous journey? 
If you're not experienced at long-distance all-weather driving, why not let us take the strain out of your journey and choose snowbird transport instead? 
Driving yourself from Baltimore to Florida will mean more miles on your car, gas expenses, wear and tear to your vehicle and its wheels and tires, and hotel and food costs along the way.
If you add those up, is it really worth the hassle and expense? Remember, you'll also be adding roughly 2,000 miles onto your clock every year you make this trip, thereby depreciating the value of your car.
Add to that the precious time lost when driving, and to us, it's a no brainer. Shipping your vehicle can often work out cheaper than driving it yourself, and of course, there's no price on saving you time and energy.
Planning Ahead
We can't stress this one enough. If you want your vehicle to be transported from Baltimore to Florida so you can use your car the minute you land, then you need to be organized about it. 
Keep in mind there are thousands of others either ahead of you or following in your wake. If you want your car transported, you need to plan ahead. Luckily, it's not overly complicated. 
The entire service (for you, at least) consists of selecting a drop-off point near you. When you're ready for your trip, drop your car off at the Geyers in Germantown, King Buick in Gaithersburg, or the Green Spring Shopping Center in Baltimore. The specialists will take it from there! 
Board your plane, relax and enjoy a trip where you don't have to strain yourself to keep eyes on the road.
Finally, once you get down to Florida, pick your sweet ride up at the Kauffs in St. Lucy, West Palm Beach, or Miami, or Swad Auto Transporters in Ft. Lauderdale. It's that simple! 
If you're new to this, then our advice is simple: don't wait too long to book your vehicle in for transportation. We'd advise that you book ahead at least one or two weeks in advance. 
When you become an experienced snowbird, the schedule will likely be a part of the routine.
Prices And What To Ask
Like most transportation companies, our rates vary according to the distance and what season you want your vehicle transported.
Be sure to ask us about our insurance policies so that you are confident that your vehicle is in safe hands on its long journey. It's fair to say that during the snowbird season, vehicle transportation prices can sometimes be higher.
It's why it's essential you get a full breakdown of all the costs when shopping around. 
Factors we take into account may include:
The distance covered
Vehicle make, size and model
Demand 
We'll need to see a photo ID, vehicle registration and title documentation, and proof of insurance. To speed things up for you, have all these to hand so that we can give you an accurate quotation that covers off everything. 
If it's the first time you're considering having your vehicle transported to the Sunshine State, you may have a whole list of questions for us. We're happy to answer them all. 
Insurance
Before you choose a company to move your vehicle to Florida, check that it has the right insurance in place. The company must have at least the minimum requirements for insurance coverage, including liability insurance.
You should also check your own insurance policy to see if it covers transportation and let your insurance company know that you are shipping your car. 
Think of it as prep work before the actual vacation – just like you need to gather all documentation for a comfortable journey, your car deserves the same. It also saves you some hassle should anything actually happen (better safe than sorry). 
Move Your Car With Our Snowbird Transport Service
We're a family-run business, and we're proud of that! We're also pleased to say that our focus is always on our clients. We've been around almost 30 years, and we know our business inside and out.
We're confident that once you've talked to us, you'll want us to snowbird transport your car in time for your worry-free sunny Winter break. For a free, no-obligation quote, click here to contact us.
FAQs About Baltimore Snowbird Transport to Florida