If you're moving or taking a long trip, it's often more convenient to have your car transported to your final destination than to drive it yourself. Doing so reduces wear and tear — in addition to saving you the trouble of operating it for long hours — but there are certain risks as well. You need to look into auto transport insurance to protect it.
If your vehicle is going to be traveling a long distance, you want to make sure you're covered for any type of damage. The following will cover the main varieties of transport insurance you need, as well as the basic steps to take before having your car transported.
What Is Auto Transport?
You've seen semi-trucks pulling a trailer full of cars on the road. When using an auto transport company to ship your car, your car could be one of those cars!
Auto transports use open trailers or closed containers to move cars across town or the country. Rather than taking a road trip to drive your car to a new location, you trust a professional company to pack and deliver your vehicle.
If your car is safely inside a transport trailer or a container, what could go wrong? Plenty! With insurance, you're protected against accidents or damage to your car after you hand it over to your auto transport company for travel and delivery.
Understanding Auto Transport Insurance
Your vehicle is a substantial investment, and you want to keep it protected. Your auto insurance policy doesn't necessarily cover special circumstances such as having your car shipped. Naturally, you hope nothing will go wrong when you hire a car shipping service. There are several possible scenarios in which something can go wrong, however, including:
Your car doesn't start after being shipped
Dents or scratches that occur during transport
Alignment problems
Fluid leaks such as oil, brake, coolant, or steering fluid
Damage to the undercarriage
There are two things you can do to guard against these and other potential issues: You want to work with a reputable auto shipper that will take every precaution to get your vehicle from A to B safely, and you'll need to make sure that any damage that does occur is covered by insurance.
Here's what to keep in mind:
Not Every Auto Insurance Provider Covers Transport
You can start by investigating your auto insurance and what it covers. It's a good idea to call your insurance provider and tell them you're planning to have your car transported. Ask if your policy covers damage that might occur, and be sure to mention where your car is going — especially if you're crossing state lines.
The Auto Transport Company's Liability Insurance Matters
You have liability insurance for your car to cover the potential damage you do to another vehicle, and carrier companies are required to carry a certain amount of liability insurance themselves. Be sure to ask about the policy and what it covers.
Cargo Insurance is Also Important
While liability insurance is a necessity, it doesn't always cover every issue — and there are limits on the amount these policies pay out for claims. You should ask a shipping carrier company if they have cargo insurance. This type of insurance, which covers freight hauled by truckers, can cover any gaps if your vehicle suffers damage and liability doesn't cover it all.
It is always best to verify that the company you use has liability insurance if you want to make sure your car is treated like a VIP throughout the shipping process. This is also a good reason to only work with one that's licensed and insured rather than someone you find casually via a classified ad or other informal posting.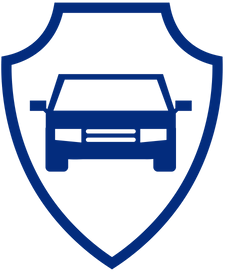 When to Purchase Additional Insurance
You may be wondering if you need additional insurance to cover transporting your vehicle. In most cases, you shouldn't need to. Communicate with your own insurance company and verify that the carrier is insured, and you should have sufficient protection. There are certain situations in which you may want to take out supplemental policies, though, including:
If you have costly accessories, such as an expensive sound system
If you've had major repairs or replacements to your vehicle were made using aftermarket parts (generic parts not made by the manufacturer)
Always check with your insurance provider, as these things may affect insurance coverage. You should verify what is covered by either your insurance or that of the auto transport company before undertaking shipping.
How Much Does Car Shipping Insurance Cost?
TIn many cases, you won't have to pay out anything extra for car shipping insurance. You shouldn't have any costs above the shipping service itself as long as your vehicle is insured and the shipping company has liability and cargo policies. If you determine that you need additional insurance above this, you may need to pay the carrier or your own insurance a fee for short-term supplemental insurance.
What to do Before and After Shipping Your Car
Here are some points to keep in mind before arranging to have your car shipped.
Have your vehicle thoroughly checked. Insurance won't cover damage that's a result of a pre-existing problem with your car. Auto transport companies usually perform an inspection of the vehicle to identify any problems. Be especially wary of loose parts, leaks, cracks in windows or windshields, the exhaust system, and other parts that could be damaged during transport.

Take thorough photos of your car before it's transported. This will document the pre-transport condition in the event any damage occurs.

Clean both the exterior and interior. This reduces the chances of dirt or debris causing damage.

Be aware of what's in your car before it's transported. Check your car, including the glove box, trunk, and under the seats to make sure you don't accidentally leave anything valuable behind.

Check your alarm. If your car has an alarm system, make sure you disable it.

Don't fill up the gas tank. This will make the vehicle heavier and increase the risk of damage.

Make sure you get a contract. If you arrange to have your car transported, you should have all the conditions in writing.
In general, you should make sure your car is in optimal condition and as empty as possible before shipping it. Speak with your transporter about whether the company would like the doors locked during pickup.
After Your Vehicle is Delivered
When your car is delivered, you should do a thorough inspection to make sure it's in the same condition as when it started out. You should start it up and examine the exterior, interior, and undercarriage. The auto transport company will give you a bill of lading to sign, in which you agree that the company has fulfilled its obligations. You shouldn't sign this document before checking out your car.
Choose the Right Auto Transport Company
When planning to transport your car, it's important to choose the right service. When you find an auto transport company that you're considering, you should do your research and ask them some questions about your needs:
Do they cover the area you're traveling to?
What are the logistics of picking up and delivering your car? For example, do you need to bring it to them or will they pick it up?
How much will it cost to have your car transported?
What type of auto transport insurance do they have and what does it cover?
You'll probably be able to get some of these questions answered by looking at the company's website. It's good to also talk to your provider to make sure they meet all of your requirements. Contact Geyers Towing today to speak with an expert about available towing and transport services.