Are you wondering how to ship a car in one piece? If you've never had it done before, to ship a car across the country might seem like a nearly impossible feat. However, it's not only possible, but it's also much more convenient than undertaking a grueling road trip just to get the car where it needs to be.
Shipping a vehicle is much easier than you might think. Plus, there are many things you can do to prepare your car for its journey.
Keep reading to learn about 10 car shipping tips you should know.
1. Take Pictures Of The Vehicle
Mistakes can happen to the best of us. Once your car is shipped to you, you don't want to be caught off guard if there's damage to the fender or anywhere else.
In order to prepare for this possibility, you should take clear pictures of the exterior and interior of the car from multiple angles. That way, the people who shipped your vehicle can be held responsible for any damage that might have occurred.
The last thing you want to do is shell out your hard-earned cash to pay for damages that weren't your fault.
2. Get The Insurance You Need
In addition to taking pictures, you should also get the necessary insurance so that you can be absolutely certain that you're protected.
Make sure that the transporting company you've chosen gives you an official document that says you're covered by insurance.
Shipping a car shouldn't be a stressful thing. With insurance, you can rest easy knowing that even if something unfortunate happened to the vehicle, you'll have the coverage you need.
You should give your car a good wash beforehand. One benefit of doing this is that you can take clear pictures for insurance purposes.
You should also clean the inside of your car of any trash. You don't want a half-full drink spilled all over your expensive interior on the way over.
4. Double-Check For Personal Belongings
It could be quite a disaster if you left your phone or wallet in the car after it's begun its journey across the country. Additionally, your child would be quite devastated if their favorite stuffed animal was forgotten under the passenger seat.
Just to be safe, you should check every nook and cranny of the car for any personal belongings and remove them.
Keep in mind that the standard limit for anything in your car is 400 pounds. Items bouncing and shifting inside your car can be a safety hazard and even damage your interior. Not to mention, if your car is parked in a lot for an extended period of time, your valuable items could be stolen.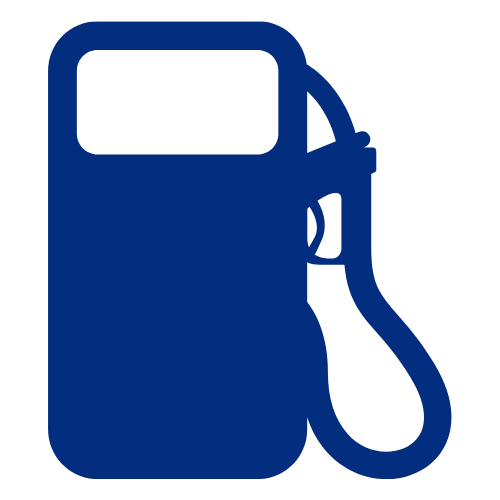 5. Reduce The Amount Of Gas In Your Tank
You shouldn't have your car shipped while the tank is full. Not only does this add more weight to your shipment, possibly costing you more money, but it's also a safety hazard. If your full tank of gas were to catch fire, it would burn up your car and the surrounding cars that are being shipped with yours.
You don't have to completely drain your tank. After all, it will still need to be driven from the unloading spot to your new home. Rather, just be sure you have a quarter of a tank left or even a little less than that. That way, you won't need to worry about any fiery mishaps.
6. Shield Your Car
Whether you have a fancy Tesla or a junker, you should still take the time to shield it from any harsh elements it may encounter during the trip. You don't want your car showing up with fresh scratches
If you want to be certain that your vehicle is protected from highway debris, hazardous weather, and other external factors, you should pay extra to have it transported within an enclosed trailer.
However, if that option is out of your budget, you could still request that your car is loaded on the topmost rack of the open trailer. That way, it won't be rained upon by the possibly leaky cars above and it'll be less likely to encounter highway debris.
7. Read Reviews
You don't want to go with just any transport company. Rather, you should do some research by reading the reviews of various transport companies near you and pick the one you know you can trust the most.
Reviews sites like Yelp are a great resource. Additionally, you could ask your family or friends for recommendations.
8. Don't Pay a Deposit
When having a car shipped, you should avoid companies that ask for a deposit.
You should expect to pay either when your car is picked up or after it has been delivered. This is one sign of a reputable company.
9. Avoid Auto Transport Brokers
If you don't already know, an auto transport broker bids on the shipment of your car to another shipping company. This means that you could end up with an untrustworthy company that doesn't give the care and attention that your car deserves.
Because you can't know what you'll end up with, it's best to avoid auto transport brokers at all costs.
10. Plan Ahead of Time
Unfortunately, the technology doesn't exist to teleport a car to your location, which means that it can take around a week to get to you. You should factor this time into your planning, as well as the time it takes to load the vehicle on and off the transport truck.
Your main priority should be that your car is ready to be shipped safely and soundly to your home, rather than rushing things and potentially forgetting something important.
Ready to Put These Car Shipping Tips to Use?
Now that you know about these 10 car shipping tips, you can prepare your car for a smooth and safe journey to its new location.
Geyers Towing & Transport will do everything it takes to carefully transport your car in a timely fashion. Contact us to learn more about our highly-rated services.